The American Heritage Summer Program is Online!
The American Heritage Summer Program is now online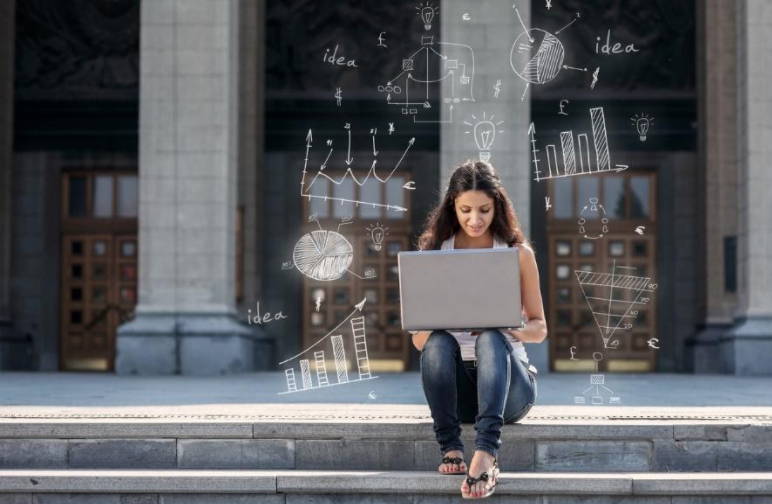 For over 55 years, American Heritage School has been offering world-class education with a nationally ranked STEM-integrated college preparatory curriculum that provides students with a rigorous education in a technologically advanced and well-rounded environment.
This year, in response to the physical restrictions necessitated by the COVID-19 pandemic, we are offering the Summer Program online – an elite educational opportunity with over 55 courses and 75 college prep courses. Our summer program is now accessible to students everywhere.
Here is a brief overview of the Summer Program, what kind of student might benefit most from the Summer Program, and registration information for parents and caretakers.
The Summer Institute online

For high-achieving students who want to pursue an existing passion or explore something new, we are proud to host the Summer Program. This academic enrichment program offers courses from math, coding, writing, science, art, and robotics to medical terminology, embryology, business law, and leadership.
The Summer Program caters to students of all ages – from PK3 through grade 12. Courses are taught by top-notch instructors, all of whom are degreed and certified professionals in their fields. Whether your child wants to explore subjects of interest or take advantage of reinforcement courses to brush up on the essentials, the Summer Program makes the school holiday at a time of enrichment and growth!
Courses for the Summer Program online take place LIVE – a student will virtually log in to his or her classroom at an appointed time to receive instruction and interface with other students. This format allows for individualized, interactive education that gives each student the chance to participate in the course.
The Summer Program online continues the tradition of offering excellent and diverse instruction on a variety of subjects. The extensive American Heritage School course catalog has often been viewed as the gold standard in college preparatory education, and American Heritage Online offers unparalleled access to over 100 course options.
These are specifically designed with student interest and engagement in mind. For lower school students, this means reading, writing, math, and fun electives like art and 2-D Animation. Middle school students can choose from 20 courses ranging from leadership and community to robotics video game development. High school course offerings include advanced test prep, honors, and AP level research work, as well as our unique pre-professional programs for those interested in future careers in medicine, law, and business entrepreneurship.
Summer Program courses feature exciting electives, meaningful reinforcement classes, and advanced courses for high achieving students.
Enrichment and reinforcement courses

The Summer Program also offers a wide variety of enrichment and reinforcement programs for Middle School (grades 6-8) and Lower School students (Pre-K 3 to grade 5). There are also 1-on-1 tutorial options for those looking to enhance their skills and build confidence as we head into the new school year.
These courses are designed for students who need extra help during the summer for them to acquire skills they may not have achieved during the regular school year.
Register today to reserve your space

The Summer Program online has been carefully crafted with the student experience in mind. The student-to-teacher ratio is low, allowing instructors to give each child the individual attention necessary to ensure a great learning experience. Therefore, space is limited.
This is the first year that the Summer Program will be offered to everyone, not just students located in South Florida. Therefore, we encourage you to register your child today to make sure he or she secures the courses that most fit his or her interests and needs.
Visit our website to view online course offerings, pricing and schedule information, and frequently asked questions.