The elements of successful leadership are pretty straightforward, but students need practice in order to hone these skills
Leadership Skills for Successful Students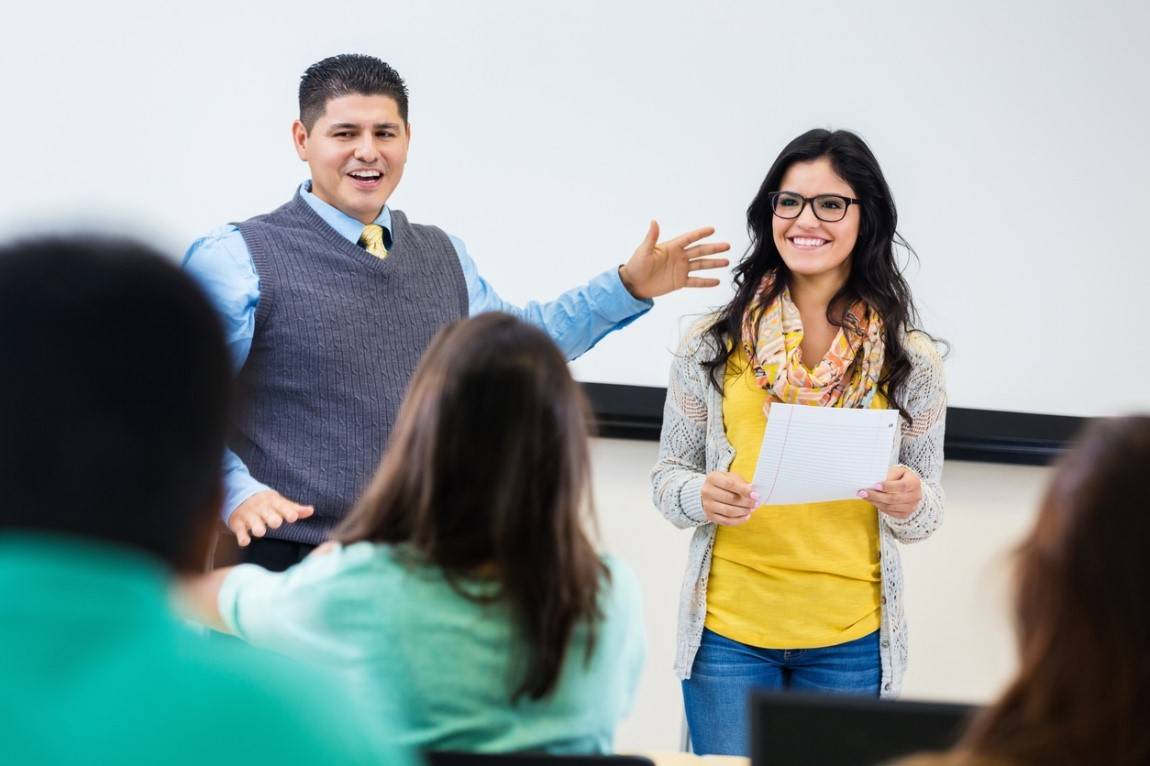 The elements of successful leadership are pretty straightforward, but students need practice in order to hone these skills.

Communication, assertiveness, warmth, character – it is advisable for each student to cultivate these key aspects of leadership, regardless of his or her career path. True leaders are needed in every field and institution, and a student who works to develop key skills can set himself or herself up for success in school and in life.
It can be intimidating to have everyone listening intently to what you are saying...
Communication and public speaking

Public speaking is a common skill that needs to be part of every leader's resume. New leaders are sometimes afraid of public speaking because of the pressure associated with it. It can be intimidating to have everyone listening intently to what you are saying, but it is vital to growing comfortable with this practice because it is a common occurrence in college classes and the workplace.
If you balk at the prospect of making a presentation in front of others, do not fret. Public speaking is a skill that can be developed and learned. Start by reframing your idea of what public speaking is and how it can accomplish goals. A leader needs to help his or her team understand the expectations and long-term goals of their project, and direct communication – through public speaking – is crucial to share this information.
Enthusiasm and assertiveness
A leader is the point person on the health of a project or team. The leader's responsibility is not only to update and inform his or her team about the current goals and objectives but also to brief management about the current status of the project. This could be in a classroom setting or career setting. A true leader will encourage his or her followers with enthusiasm and warmth.
Likewise, assertiveness is an important characteristic of a leader. Correctly asserting your ideas or objections is a great way of keeping the team on track and understanding what is in scope or out of it.
Personal character
Personal character is one of the first traits people will look for in a leader they would like to follow. A person may have many things others wish for in a leader, but core qualities include dependability, honesty, and integrity
The way a leader treats others has an enormous impact on the team as a whole. Positive or negative personal actions, even in the lunchroom, will live on in the minds of fellow students. Never underestimate the power of a strong personal character for a new leader.
Leadership classes at American Heritage School Summer Institute
We are proud to host the Summer Online Education – an academic enrichment program for high achievers of all ages who want to pursue an existing passion, explore something new, or advance in academics. Open to grades PK3–12, this powerful program is instrumental in fostering student development and achievement.
Please browse through our website to learn more about our school and all of our offerings. Contact us to schedule a personalized campus tour so you can see for yourself why we are the best.